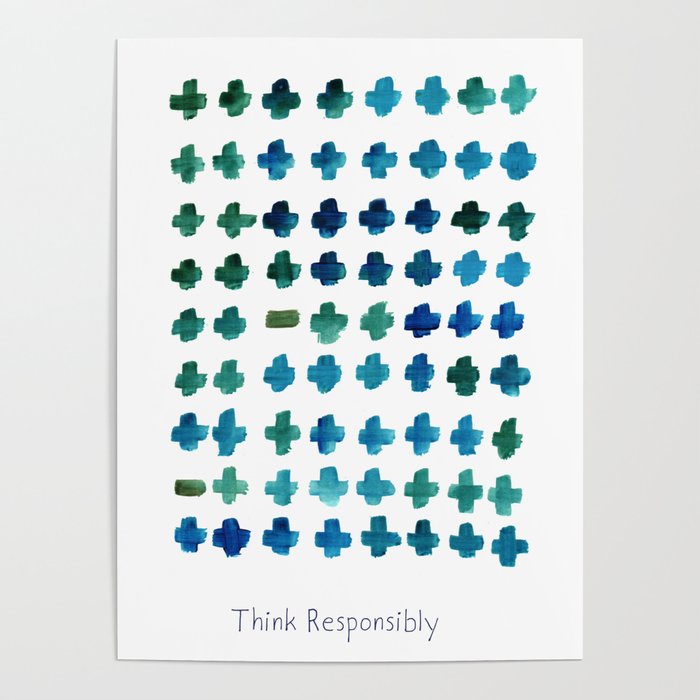 I painted this months ago in lovely shades of nature. At that time the idea was, yes it's OK to have negative thoughts but keep them to a minimum. Think Positive thoughts. I still believe that but this podcast about doubt being good has me thinking. If you are doubting then you're not doing. It's true because the moments when I have that spark, the warmth I am not doubting or thinking negative. James Victore said in his recent IG live, fix your sh**. Not my words but his. It's the truth. Are you doubting? Are you afraid? Confused? Negative thoughts may always be there but we must choose to turn them into positives.
When you look at this poster as I did today, I noticed that two negatives became a postive. Sometimes you have a lot of negatives before the positive comes.
Right now I am writing this to motivate myself. I know I am not alone. That is why I create. I will continue to create and build and create more. For now I leave you with this poster. I'll leave a link if you want to purchase.
Thank you for all your kind words and for the encouraging posts you write. You inspire me. Let's keep creating.